Right Seat Ready! We are scheduling 2018. Contact us if you would like to have a one or two-day seminar in your area.

Right Seat Ready! © We were proud to be at all four AOPA Regional Fly-Ins. Click here for more.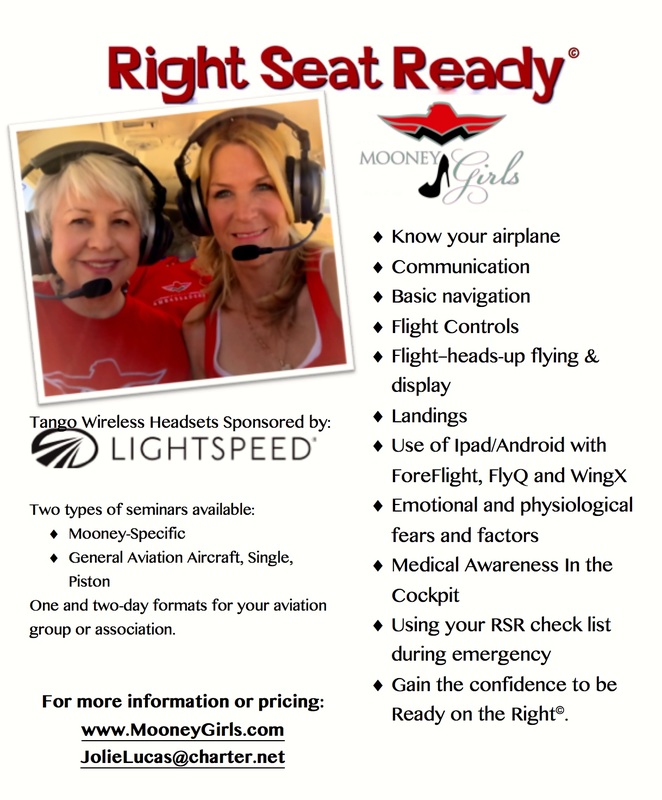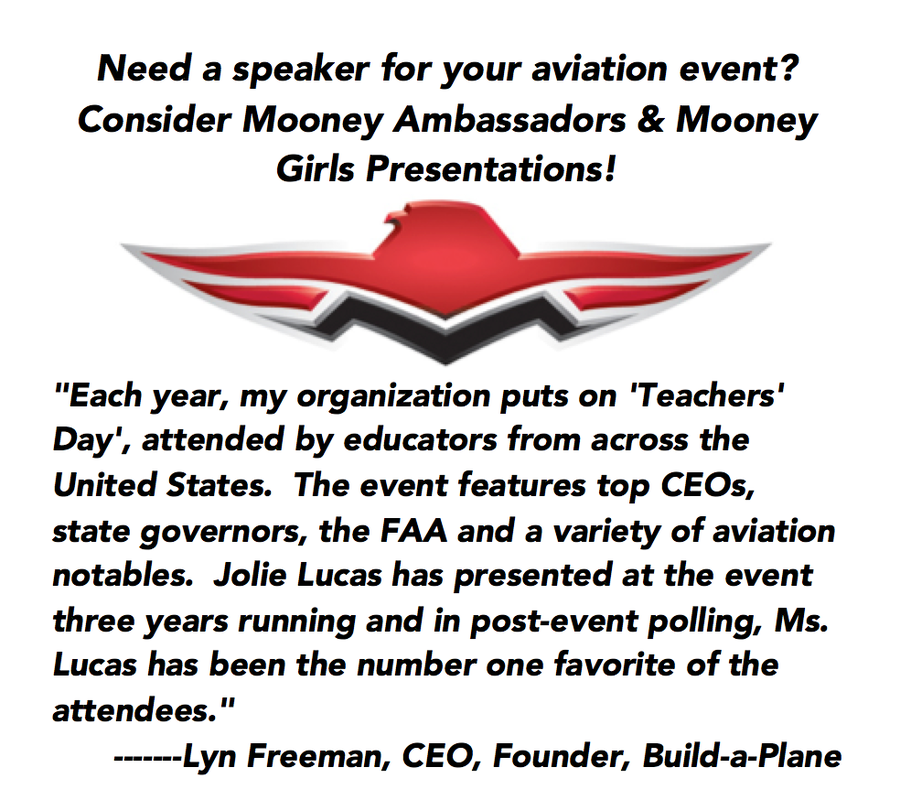 Mooney Girls is open to all women and girls [and polite gentlemen] who love airplanes or flying. We hope that we can mentor females to become pilots. We also hope to encourage women to make aviation purchases.

We also hope that you will learn from the best women who are helping to lead aviation companies such as Maxwell Aviation Services, ArtCraft Paint, LASAR, MAPA, Mooney International and more.